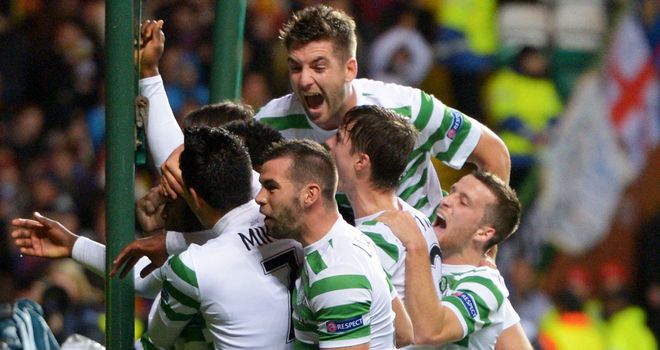 Yep, that says Barcelona. Arguably the best club in the world.
After getting a tie stolen away from them in the 94th minute last week in the previous meeting,
Celtic rode their home field advantage to a historic victory
. They are now sitting second in their group and should fancy their chances on progressing through to the knockout stages.
It was magical enough stuff to make
Rod Stewart cry.
(this article "
Celtic's big win a reminder of the Euro Gap
" is a great look at how the landscape of European soccer has changed and the differences between the domestic league strength, as well as financial ramification)